Osaka MIRAI-ICHI Construction Industry Exhibition 2018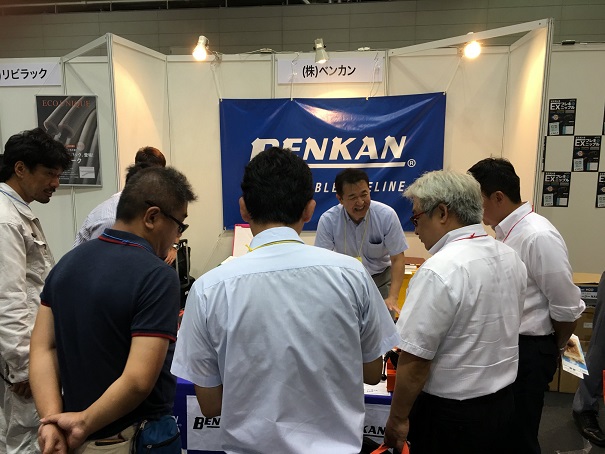 MIRAI-ICHI Construction Industry Exhibition is a annual building and construction fair in Japan, held by HASHIMOTO SOGYO Holdings Co., Ltd.
The key concepts are eco-energy, renovation, health/convenience, safety, regional activation, internationalization and IT utilization. Clients can find almost everything that fits their needs and demands in construction industry.
This year, the event was held in the hall 1 of Intex-Osaka on 24th and 25th, August. 121 venders participated this huge industrial event, including piping material manufacturers and suppliers, professional tool companies and interior design companies, etc.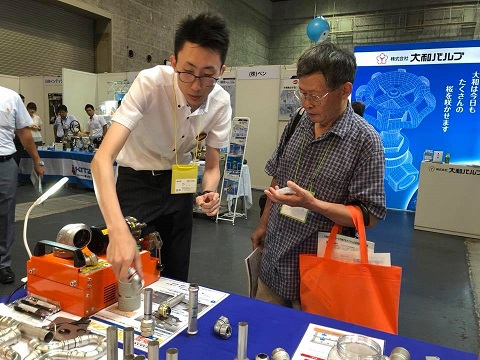 BENKAN Corporation, as being one of the biggest mechanical fitting manufacturers in Japan, joined this event as well. This time, we introduced BK Joint II™(BKII). As a polished successor model of BK Joint (BK), BKII has an enhanced water-tightness and a safety function to prevent the loosening of sleeve nuts.
Other than this, many visitors were also attracted by our one-touch fitting, EG Joint. They were surprised at how simple and easy to assemble EG Joint to a piping system. The installation is complete by inserting the pipe straight into the fitting with hand, without any professional tools.
Last but not least, a new model of press tool, BPN-16R, was released for smaller sizes of press type fittings, Molco Joint and Double press. Compared to its predecessors, the BPN-16R is lighter by 40%, and the tool size is about half as big. This gives the tool a greater handlability and better access to narrow spaces.
Thanks to supports from our customers, BENKAN Corporation will continually present high quality stainless fittings to you. For further information about our products, please feel free to contact us overseas sales section.
Overseas Sales Section
Boning Zhou