What is the "pluming system"...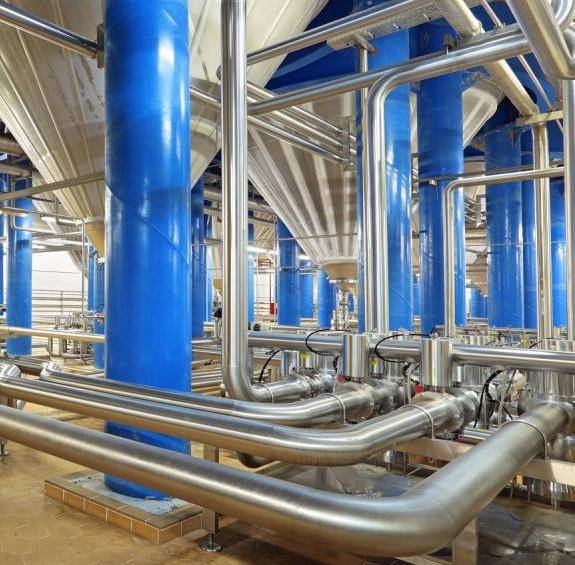 Plumbing is a system that conveys fluids such as liquid and gas through pipes. Joint is a device for connecting the pipe to another pipe or to change the direction(elbow), branch off(tees), reduce the inner diameter (reducer), and block the flow (cap) while the pipe is in a straight direction.
Benkan corporation originates from its predecessor , Nihon Benkan Industry corporation, which was established in 1947. Its main business was producing and distributing pipe joints called "Butt-welding fittings". Based on the high reliability, our fitting joints have been highly utilized in the power stations, gas distributors , oil refineries, shipyards, water treatment plants , and other key industries.
Especially, our "stainless steel piping" system drew attention as a versatile material with high durability, hygiene and toughness.
On the other hand, it required high welding skills and large space for its installation.
          Development of Mechanical Joints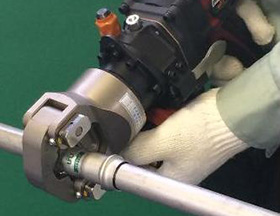 Benkan started to work on the development of "mechanical joints" to apply stainless steel pipes to ordinary piping in houses and other buldings.
With mechanical joints and authorized press tools, we enabled a uniform quality of installation and a shorter construction time, unaffacted by the skills of the user.
"Molco joint" was released in 1975. Without compromising the advantages of stainless steel (high durability, strength and hygiene), it made possible an easy, speedy construction at a lower cost.
Since then, as the demand for stainless steel piping has increased, we have developped other products as "BK Joint", "Double Press" which enhanced the safety function that supports the installation, and "EG Joint" which enables one-touch joining without the authorized press tool.
"Benkan of the stainless steel piping fame"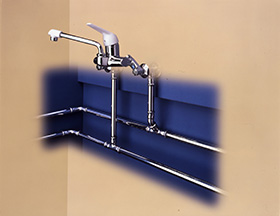 Currently, we are making various suggestions to various piping of each diversifying facilities such as detached houses, apartment houses, hotels, business buildings, intelligent buildings, hospitals and plants.