MJ Factory
MJ factory
Mechanical Joint (MJ) factory is located in Ota, a city in southeastern Gumma.There are 77 employees working at the facility. MJ factory is divided into three sections: production, operation, and quality assurance.
The two subdivision the production section, manufacturing unit and test unit, is the operation centre of MJ factory, and contributes more than 40 years of knowledge and experience in plastic working of metal to our services.
Plastic working is a technique of applying pressure to materials to obtain desired shapes of products. This method enables to reduce the amount of materials used and the production cost. Also, it is an easy and efficient way of customizing product designs for our clients' commissions.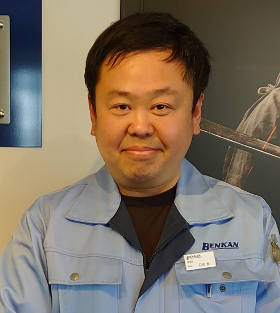 We do not consider the role of a factory should be limited to production. We invite factory visitors for them to experience the unique values we deliver. Your opinions would be greatly appreciated and help us further improve our services.
Please see how our Mechanical Joints are made, and check their quality with your own eyes! We are looking forward to your visit to our factory.
MJ Factory General Manager
Yutaka Ishizaki
Our Advantage
We offer everything plastic working can do.


We value creativity at work.

"A factory we can show"


Clean, organized workplace and good training for employees; these form the basis for product quality, cost reduction, work efficiency and safety of workers.

Improving quality assurance


We ensure no problems with our facility, tools, materials/parts and workers' behaviours to prevent defection.
Messages from Section Managers
Production Section
Section Manager
- Masaya Komoike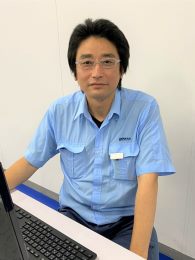 Every staff puts their heart into delivering best products to our dear customers!
Quality Assurance Section
Section Manager
- Michiko Kaneko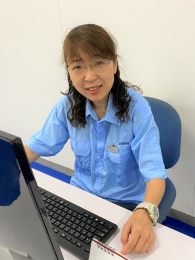 As the first woman to become a manager at MJ factory, I do my best to enhance our product quality.
Access
5-1, Rokusengoku-cho,Ota-city, Gunma 379-2305 JAPAN
Phone +81 277-78-4119 / Fax +81 277-78-7721
BENKAN VIETNAM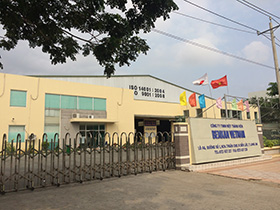 BENKAN VIETNAM
BENKAN VIETNAM is one of our manufacuring facility in Thuan Dao Industrial Park, Long An Province, Vietnam, 40 km into the West from Ho Chi Minh.
The factory has conducted business with clients in Vietnam since 1996, one of the first transaction being with the Vietnamese Ministry of Defence.
In 2011, The factory was incorporated as a local subsidiary with funding from Benkan corporation, and 300 employees are working at the facility as of present.
The factory boasts the fine technology of lost wax casting, as well as plastic working developed in Japan since 1947.
Lost wax casting is a method of casting where a solid wax model of final product is used to make a sand mould. The sand mould is then filled with molten stainless steel to obtain a casting. After solidified, the casting undergoes mechanical processing to become a final product. With this method, we can obtain complex shapes otherwise difficult to make, and mass-produce them with uniform quality.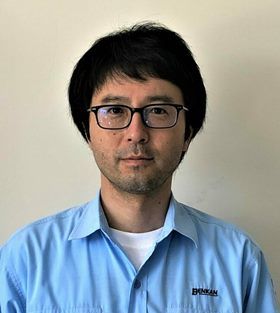 Furthermore, since it is difficult to outsource such advanced technologies as degreasing, acid cleaning and heat treatment in Vietnam, BENKAN VIETNAM is equipped with all the necessary facilities to complete production, which allow us a full control over the entire manufacturing process from material injection to finish.
Although situated far away from Japan, BENKAN VIETNAM showcases those unique techniques, in which resides the spirit of Japanese craftmanship.
BENKAN VIETNAM General Director
Shingo Tanifuji
Our Advantage
Workplace full of young energy


The average age of the employees is 30 years. We exchange fresh ideas everyday, working on various projects to improve our services.

Expertise in metal processing


Our staff is well-acquainted with metalwork. With the advanced technologies of lost wax casting and plastic working, we are ready to meet our customers' specific needs.

Thorough quality assurance


We proudly offer our quality products, with which we obtained ISO 9001 certification, as well as the Japanese standard for stainless steel fittings, SAS 322.
Messages from Managers
BENKAN VIETNAM
General Manager - Hai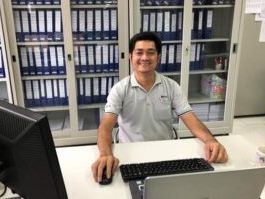 Our strength is high levels of plastic working and casting skills.
Plastic Working Section
Manager - Suc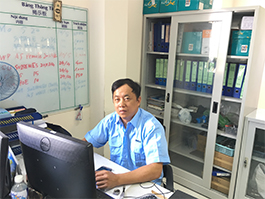 We keep our work environment organized and ready to answer requests from MJ factory.
Casting Section
Manager - Khoa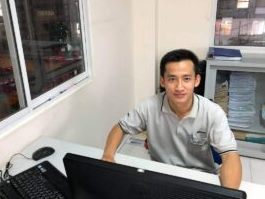 We promise you a high quality of products using cutting-edge technology of lost wax casting!
Logistics & Materials Management
Manager - Thuan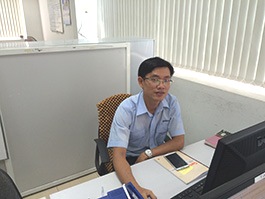 We are making effort to facilitate information exchange and mutual cooperation in our section.
Quality Assurance
Manager - Tam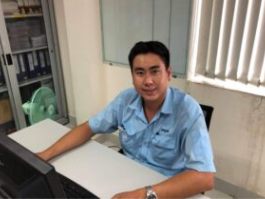 We communicate with members trained at MJ factory to deliver orders and instructions from MJ factory to our staff.
General Affairs
Manager - Bich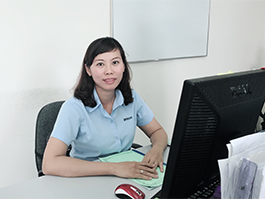 Under the supervision of General Director, Tanifuji, we protect the safety of our staff by reminding them of possible risks at work
Accounting Section
Manager - Wan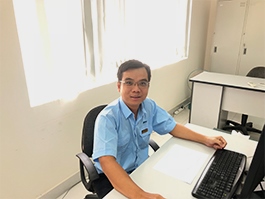 Financial management is crucial to the factory, and mistakes are not allowed.
We coordinate well with other sections for careful decision-making.
Access
Lot F7,Rood 01,Thuan Dao IP Expansion Phase, Long Dinh Commune ,Can Duoc District ,Long An Province, Viet Nam